Update: 5/16/16 : Your project is on the rotisserie. One block at a time. Lots of math to this one. Still figuring out the logo-ish area. The rustic pigs are on the way (in the mail). They should be a hit. Lots of Oak and Cherry in this one. More pics through the week. Looks like the panels will ship early to mid next week.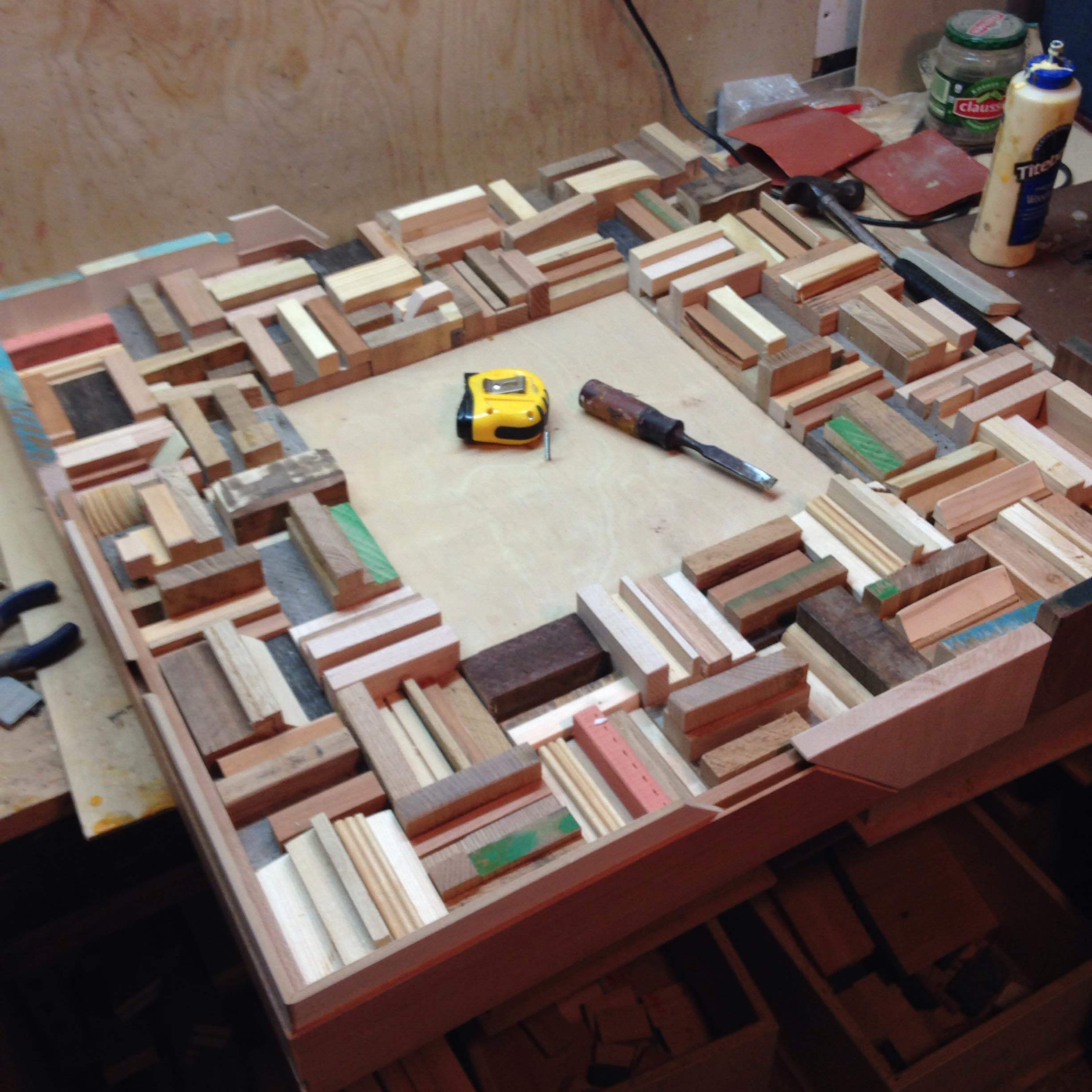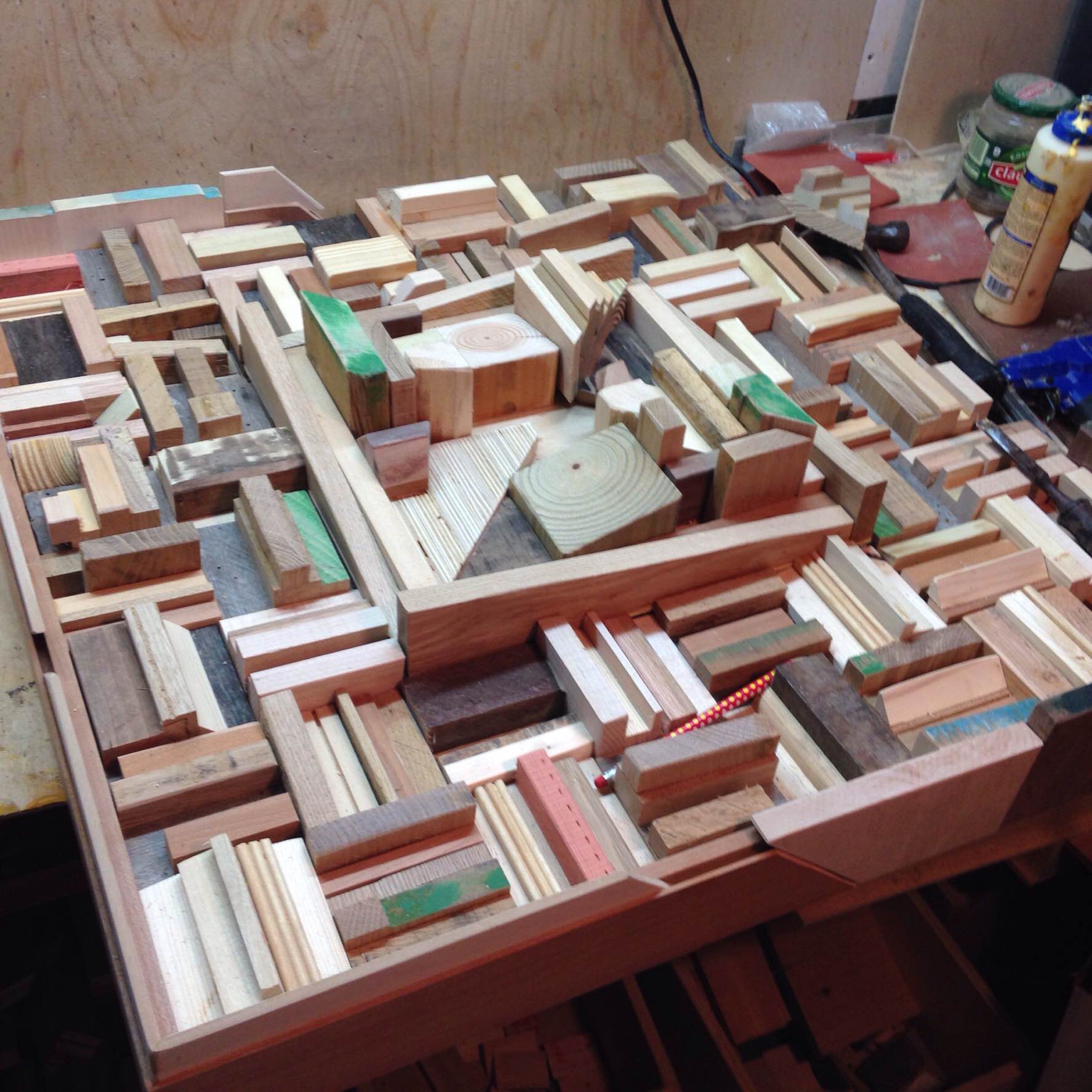 Stay tuned....
Update 5/18/16 : We've got pigs! - We've got checker boards. We're gettin' there.
Update 5/21/16 : We've got 4 panels established. Just have to work on the pigs (beat then up and distress them) two left two right. Them apply other finishing touches. I might throw a clear coat of lacquer on them for you. They are bigger than I thought they would be. They are heavier that I thought they would be too (approx 50 lbs each). Approx height is 6" FYI.
Update: 5/28/16 : We've got two of the four shipped via Fed Ex yesterday (5/27/16). The other two will ship on Tuesday (5/31/16). So it's a true "Two For Tuesday" I guess. (radio humor LOL cough, cough). The boxes are huge. They have mini lightweight crates inside to protect the pieces. Lots of screws to take out. You will need a screw gun with a philips bit. Also, included are some Tapcon screws that might work for the brick wall install. Afterthought, the screw send might be a little short. Will look around for some longer. If not it's time to make friends with the friendly Ace Hardware man.
Update: 6/13/16 : Thank you for the pics of the completed installation. The restaurant looks great! Glad you like the diffusers and are happy with the results. Bye bye Echo!